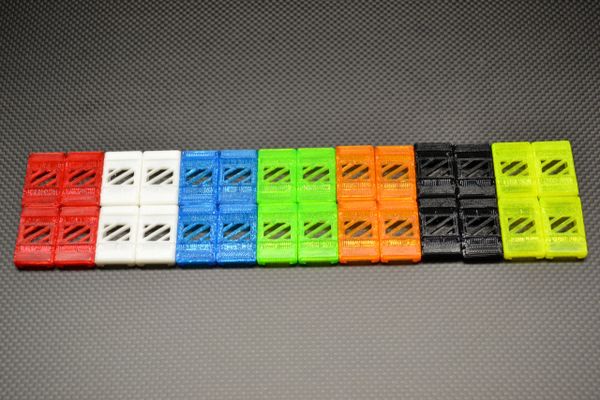 3D PRINTED ESC COVER
3D PRINTED TPU ESC COVER
PROTECT YOUR ESC,S FROM THE ABUSE OF PROP IMPACTS, IMPACTS FROM BRANCHES AS WELL AS OTHER QUADS ON RACE DAY. DONT LET A CRASH TAKE YOU OUT OF THE BATTLE WITH A BROKEN ESC.
ADD SOME COLOR WITH THESE AWESOME TPU 3D PRINTED ESC COVERS.
4PCS INCLUDED.
DESIGNED AND MADE IN HOUSE AT CYBORG FPV!