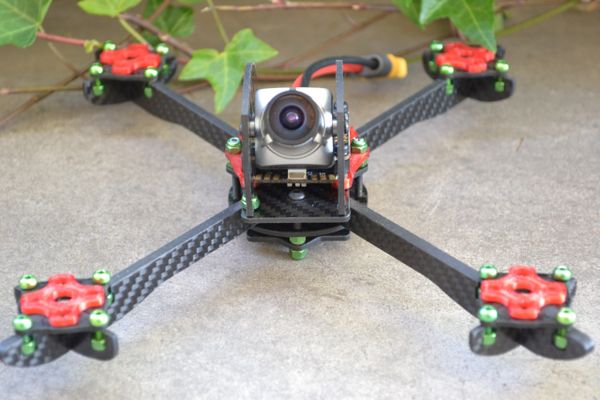 CYBORG AERO
THE CYBORG AERO IS A TRULY IMPRESSIVE FRAME. THIS MINIMAL DESIGN IS PERFECT FOR THE SERIOUS PROFESSIONAL RACER, BUT IS PERFECT FOR ANYONE WHO WANTS TO FLY FAST!
LESS DRAG! THIS IS THE HUGE BENEFIT OF THIS FRAME. THE VERTICAL ARM DESIGN HAS GREATLY REDUCED DRAG ON THE AIRFRAME AND DEMINISHES PROP WASH AND TURBULANCE FROM WIDE FLAT ARMS.
DESIGN: THIS IS AN ALL CARBON FIBER INTERLOCKING VERTICAL ARM FRAME. ALL THE PARTS INTERLOCK AND ARE CNC MACHINED TO INTERLOCK TOGETHER SO NOTHING CAN COME APART IN FLIGHT.
ARMS ARE 4MM SOLID CARBON FIBER
THE BODY AND OTHER VARIOUS PIECES ARE 2MM SOLID CARBON.
HARDWARE, AND TPU ISOLATION MOUNTS INCLUDED WITH FRAME