T-MOTOR V45A V2 6S 32BIT 4IN1 ESC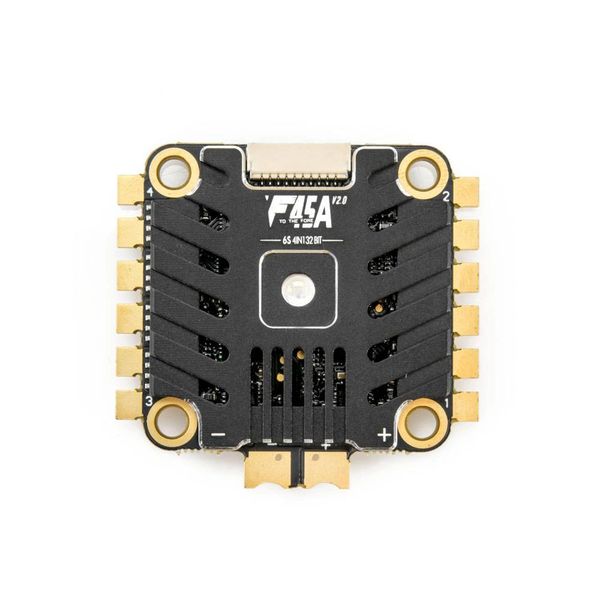 T-MOTOR V45A V2 6S 32BIT 4IN1 ESC
Updated to new layout with pin harness on the heatsink side. LED is also now included like as in the F55A Pro II.
This ESC is T-Motor's 4-in-1 version of their popular F45A ESC. This 4-in-1 ESC packs 45A into an industrialized PCB layout made with premium features such as a 32bit main control chip, BLHeli_32 firmware, and 6s support. 
The F45A 4-in-1 comes with a heatsink attached to keep heat away from sensitive electronics.
Another small bonus is the 4 x motor wire PCBs that come with this ESC. These go on your quad arms and help prevent damage to your motor wires from prop strikes or other damage. A neat little touch to include them. 
32bit Main Control Chip:

 Compared with traditional MCU of 8 bit, 32bit stm32f051 main control chip enjoys the advantage of fast computing speed and multiple functions.

Fast Response Speed:

 Prompt and accurate response on throttle signal receiving for the euphoria from zero lag operation.

Original BLHeli_32 Firmware:

 Original BLHeli_32 firmware with powerful performance and diverse functions capable of ESC parameter setting and firmware upgrading makes the ESC far more reliable and efficient.